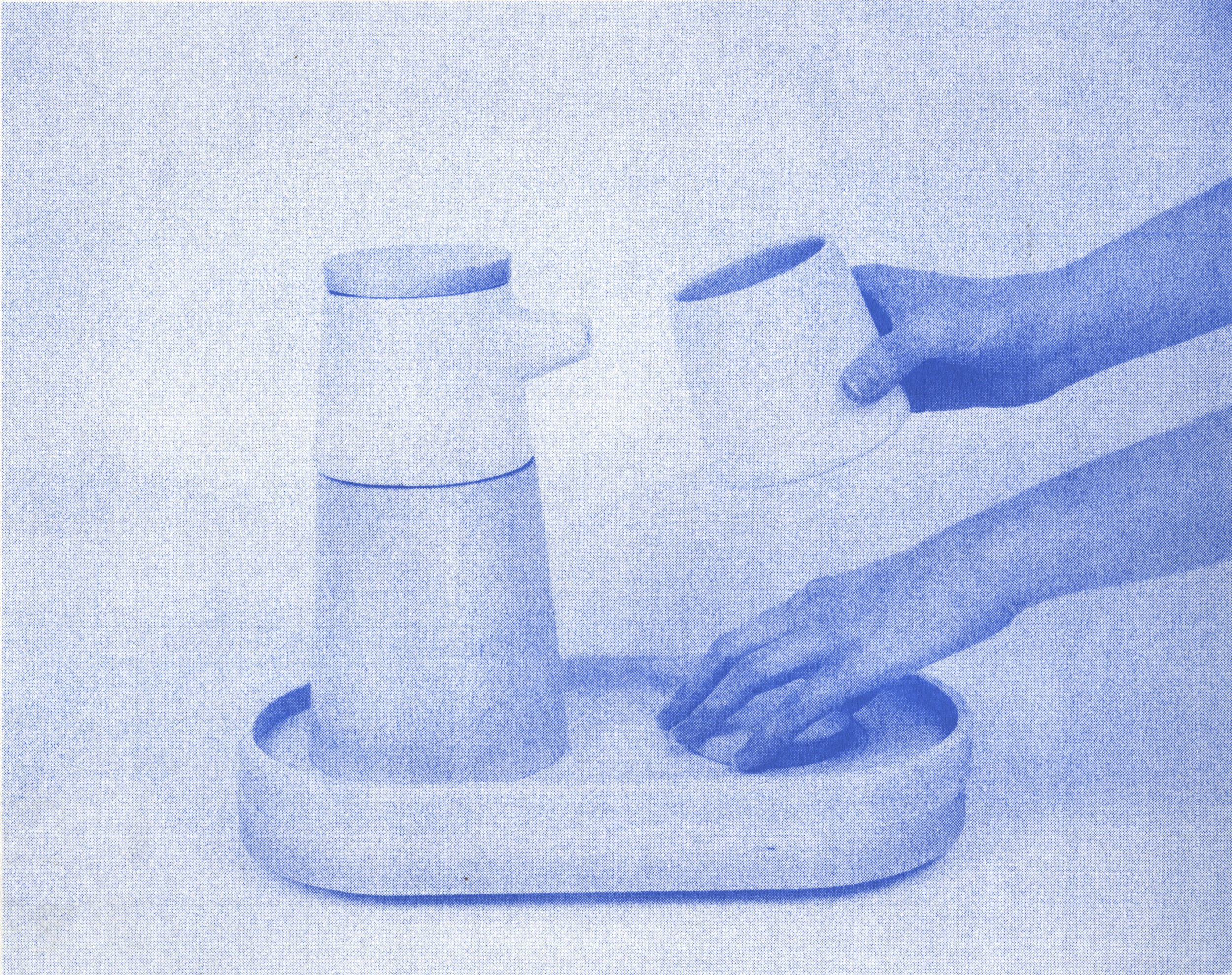 Nettle is designed to add casual community contact into an older adult's daily routine. Alongside the process of making themselves a pot of tea, users initiate a one on one conversation with an available member of their community. Combining playful communication and familiar forms, Nettle is warm, approachable, IoT.
OPPORTUNITY
Strengthening existing ties to distant family members is important, but this alone cannot mitigate loneliness and isolation. Nettle supports connections between older adults living in proximity by taking the ease of a speakerphone call and adding a Chatroulette-esque sense of unpredictability. Users are paired for a conversation with the first available contact, this could be a neighbor, it could be someone they've never met. Because a day-to-day environment is shared there can be context to conversations and the opportunity move beyond the kitchen and to build relationships face to face. For some, this could provide a lifeline, for others a fun way to have unexpected conversations.
TECHNICAL SOLUTION
Nettle connects users through a novel application of internet networking and cellular communication. A microphone and speaker set into the base leave hands free during a conversation. Pouring boiling water into the teapot indicates availability. Using Twilio, an available contact is pulled from the server. Placing the mug lid into its affordance on the base triggers the connection between users and closing the mug cuts the connection.
For more on the process behind Nettle visit the blog here.